Content quality: 16/20
Content amount: 16/20
Excitng and originality: 18/20
Design and usability: 18/20
Reviewer's opinion: 15/20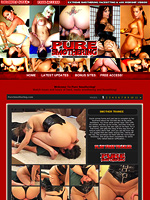 Pictures:
0+ picture sets
Vid caps: Yes

Videos:
57+ episodes
Format:
MP4 - 800x448 pixels
MP4 - 960x540 pixels
Flash - 800x448 pixels
Flash - 960x540 pixels

Downloadable videos: Yes
DRM protection: No
Quick Facts:
Updates: Weekly
Exclusive: Most content
No download limits: Yes
Pricing:
$0.00 - 2 days limited access (recurring)
$39.95 - 30 days (recurring)
$69.95 - 90 days (recurring)

Crossales:
Yes
- if undesired, uncheck additional offers
visit Pure Smothering »
Gourmet smothering and facesitting videos
Imagine you are at a party with superior looking women. At some point you find yourself in an empty room, two of the best-looking girls come in, you expect some fun but the next thing you know they have you on the floor, smothering you with their gorgeous crotches till you nearly choke. This is what PureSmothering is all about, a great site bringing hot-as-hell women, fierce facesitting and fun with an attitude together. It's not your average dark fetish site. There's fun and attitude here!
Memberzone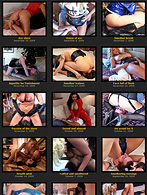 memberzone screenshots
Looks like when a smothering and facesitting fan enters PureSmothering, the feeling is that of a kid under a Christmas tree with all the presents. Pussy, foot and ass worship is all over the place, be it the design built around tasty sample photos, or the preview stories which cover the entire collection of updates. Just like any other product in the Fetish Network collection, PureSmothering lays out its cards on the table right away. You get to see the previews of the entire collection, which in this case has around 60 video episodes.

The member area also follows the network guidelines. A bunch of episodes in the top, like the most popular and the upcoming one, and the rest follows below, split into several pages with thumbnails. A typical smothering episode unites a bunch of pictures and a choice of videos, along with a story explaining what happened, and some interactive features like rating the episode on the scale from 1 to 5. The movies would download as MP4 files which, in the best of the two quality modes, will take around 700 megabytes of your hard drive space each. These smothering videos run at an impressive length of 50+ minutes and obviously offer quite a variety of things going on, with mild amounts of femdom, faceslapping and trampling added to your beloved smothering sequences and facesitting frisks.

Looks like the videos are supposed to be the main thing here. The pictures are also available, but these are screencaps, and though there are a lot, they look like an addition to videos really.

PureSmothering offers around 60 videos each of which will be fun to watch for any facesitting and ass worship fan. They are pretty long, almost an hour each, and the experience you get with them is nothing less than cinematic. Almost every video cares for a particular smothering and facesitting fantasy, be it smothering in sexy lingerie, or outdoor facesitting, or being smothered by two naughty ladies, even a bit of bondage shows here and there.

The site's content is by no means generic and offers a deep immersion into the facesitting and smothering scene. The male submissives are getting it all the way, but the site does not end up on the dark side. Colorful, fun and sexy, these smothering videos show that with all the femdom and faceslapping going on smothering can and will be a highly enjoyable thing to experience. The close-ups help a lot and deliver great angles of all the ass worship, trampling, pussy-in-the-face facesitting going on.

The site really deserves its name as it keeps smothering pure and exciting, where a dominatrix and a male sissy coexist in harmony and everybody thoroughly enjoys every second of it.
Conclusion
Pros
Exciting smothering videos.
Access to 40+ fetish sites.
50 video updates monthly.
Free trial access.
Cons
Pictures is vid caps only.
PureSmothering is a great place to enjoy smothering videos at their finest. The site's strong points are long videos, great-looking, femdom-loving female performers, and well-played stories caring for dozens of highly exciting facesitting fantasies you may have. While the quality is not exactly spectacular, the site still manages to make a strong impression. With all the content available inside Fetish Network which updates every day and has over 40 sites including several other smothering hotspots, this is a fantastic deal actually.
Best Smothering fetish Sites