Best Spanking Porn Fetish Sites
If you appreciate the beauty of a swollen, well-spanked ass and the appeal of an engorged pussy begging you to proceed from slapping to full-on spanking sex, the Spanking section here at FetishAdviser has quite a bit of can't-miss jewels for you. Pain and pleasure come into one and punishment reaches new levels of eroticism as these beautiful, humiliation-loving ladies get all the slapping they deserve. We explore the highest grade spanking sites out there bringing you the spanking sex scenes which we deemed the best. Savor your authority and watch punishment-craving girls quiver at your feet waiting for you to administer some classy slapping and whipping. We will guide you to spanking sanctuaries entirely worth your precious attention.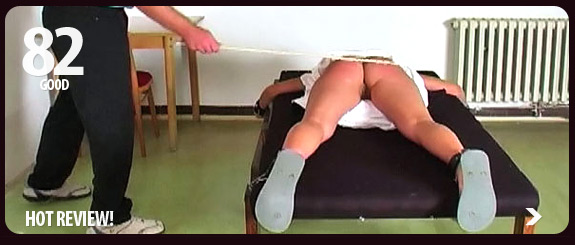 19-Oct-2010, review by FetishFreak
Elite Spanking is essentially a site most other spanking sites could learn from. Get ready to be taken on a rollercoaster ride through painful, hard spanking scenes with lovely girls dominated into discipline. Female farm owners, bosses, headmasters and just kink-loving powerful men unite in their quest for the ultimate spanking and paddling experience. Everything you like about erotic spanking, the screams, the swollen butts, the thrilling plots...